Celestron Astro Fi 130 reflector telescope
476.35
Free
Product Name
(worth 0.00)
Celestron Astro Fi 130 reflector telescope
__doubleclick-and-scroll-to-zoom
__doubleclick-and-scroll-to-zoom
__doubleclick-and-scroll-to-zoom
__doubleclick-and-scroll-to-zoom
__doubleclick-and-scroll-to-zoom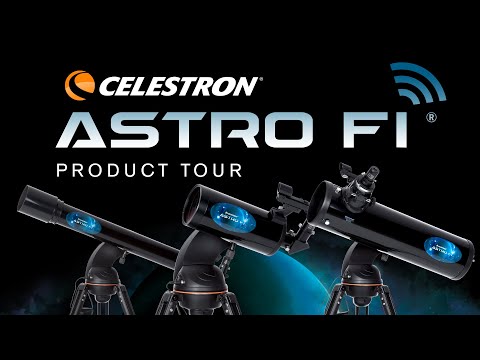 1/6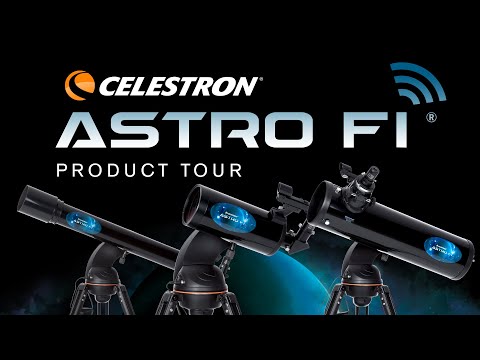 Zoom the picture
Product description
For the beginning astronomer

If you want to start with astronomy, this telescope is very suitable for you as a starting astronomer. The reflector telescope is particularly suitable for observations of planets, Deep Sky objects and nebulae. This Celestro Astro Fi reflector telescope is equipped with many skills and is easy to align. The lens has a diameter of 130 millimeters and the focal length is 650 millimeters. This results in a maximum meaningful enlargement of 307x. With the two supplied eyepieces of 10 and 25 millimeters you determine whether you view the details of an object or whether you want to keep the overview.
Celestron SkyPortal app

The Celestron Astro Fi 130 millimeter reflector is a GoTo system and you can operate it with a tablet or smartphone. For this you only need to download the free Celestron SkyPortal app. Through this app you can easily find 120,000 objects in the universe. In addition, the system can give you information about the relevant object.
Reviews about Celestron Astro Fi 130 reflector telescope
At this moment there are no reviews for Celestron Astro Fi 130 reflector telescope.
We would appreciate your review for Celestron Astro Fi 130 reflector telescope.
Not only would you help others with your experiences, but you also have a chance to earn shopping credits from Frank .
Write a review and help others
Similar products
I want this one
Celestron Astro Fi 130 reflector telescope
476.35
476.35
Free
Product Name
(worth 0.00)