Celestron Astro Fi 90 mm refractor telescope
459.00
Free
Product Name
(worth 0.00)
Celestron Astro Fi 90 mm refractor telescope
__doubleclick-and-scroll-to-zoom
__doubleclick-and-scroll-to-zoom
__doubleclick-and-scroll-to-zoom
__doubleclick-and-scroll-to-zoom
__doubleclick-and-scroll-to-zoom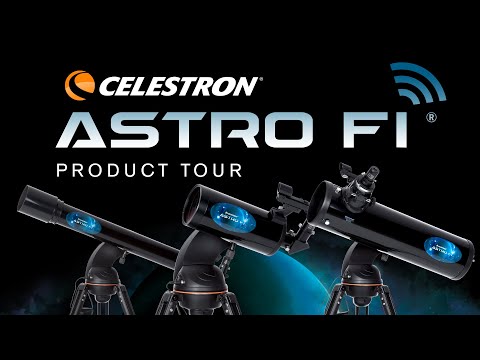 1/6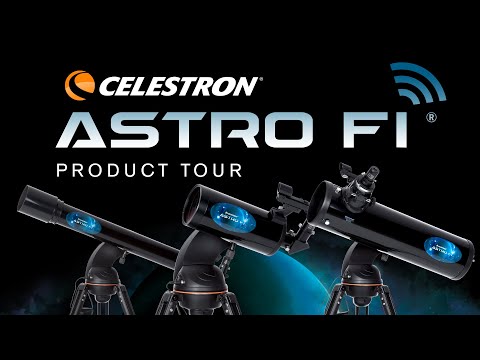 Zoom the picture
Product description
For the beginning astronomer

The Celestron Astro Fi 90 millimeter refractor telescope is an ideal entry model for the starting astronomer. These lenses in the telescope have a Fully coating so you have a clear and sharp image. Two eyepieces of 10 and 25 millimeters are supplied with the telescope. With this you have influence on the magnification of the object. With a large magnification you can view objects in greater detail and with a smaller magnification you have a better overview. The telescope works on 8 AA batteries that are not included.
Celestron SkyPortal app

This refractor telescope can be operated with a tablet but also with a smartphone via the free downloadable Celestron SkyPortal app. To be able to control your telescope via your phone or tablet, you only need a Wi-Fi connection. Your Astro Fi telescope will find one of the 120.0000 pre-programmed celestial bodies within a few minutes, so you can enjoy observations of the moon and planets within a short time.
Similar products
Reviews about Celestron Astro Fi 90 mm refractor telescope
At this moment there are no reviews for Celestron Astro Fi 90 mm refractor telescope.
We would appreciate your review for Celestron Astro Fi 90 mm refractor telescope.
Not only would you help others with your experiences, but you also have a chance to earn shopping credits from Frank .
Write a review and help others
I want this one
Celestron Astro Fi 90 mm refractor telescope
459.00
459.00
Free
Product Name
(worth 0.00)