McDavid 4200 Bio-Logix knee brace
107.44
102.07
Free
Product Name
(worth 0.00)
McDavid 4200 Bio-Logix knee brace
__doubleclick-and-scroll-to-zoom
__doubleclick-and-scroll-to-zoom
__doubleclick-and-scroll-to-zoom
__doubleclick-and-scroll-to-zoom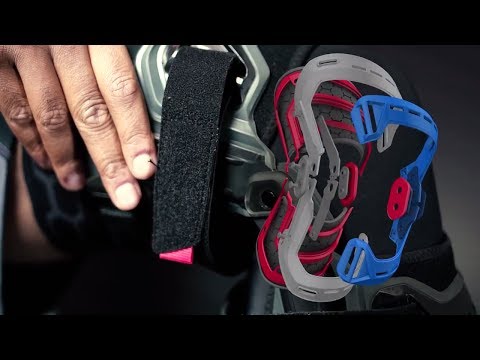 1/5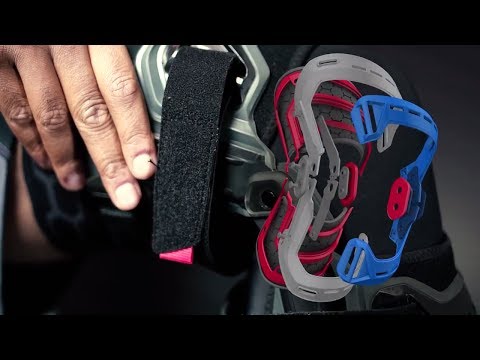 Zoom the picture
Product description
Support and protection during movement
The McDavid 4200 knee brace is - we might say - part of a new generation of sports races. The McDavid 4200 belongs to the Bio-Logix series. This is a series of braces that comfortably connects to the skin, is thin and light and perhaps most important: it follows the movements of the body in a sublime way. This also means that the McDavid 4200 knee brace must be selected specifically for the left or right knee.
Supplied with a compression sleeve
This McDavid knee brace comes with a compression sleeve with Sleeve-Lock system. You can choose to wear the brace with or without this sleeve. Adding the sleeve has several advantages: it provides more support, more comfort, a better fit, better performance and a faster recovery from the injury. The film above shows exactly how the sleeve works and how it is applied. The second product picture shows the knee brace including the compression sleeve.
Measure accurately around the knee
We cannot emphasise enough the importance of measuring the circumference of the knee. You can do this by placing a measuring tape around the knee, as shown in the 3rd picture. Then you can see in the diagram below which size is most suitable for you:
Size M: for a knee circumference of 33 - 35.6 centimetres
Size L: for a knee circumference of 34.9 - 37.5 centimetres
Reviews about McDavid 4200 Bio-Logix knee brace
Write a review
Not only would you help others with your experiences, but you also have a chance to earn shopping credits from Frank .
I want this one
McDavid 4200 Bio-Logix knee brace
107.44102.07
107.44
102.07
Free
Product Name
(worth 0.00)
Similar products