Meade StarNavigator Maksutov 90 mm telescope
419.00
Free
Product Name
(worth 0.00)
Meade StarNavigator Maksutov 90 mm telescope
|
Series: Meade StarNavigator
__doubleclick-and-scroll-to-zoom
__doubleclick-and-scroll-to-zoom
__doubleclick-and-scroll-to-zoom
__doubleclick-and-scroll-to-zoom
__doubleclick-and-scroll-to-zoom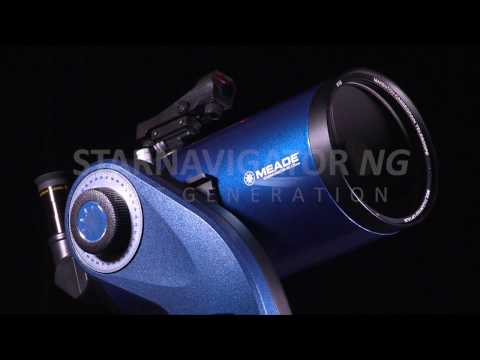 1/6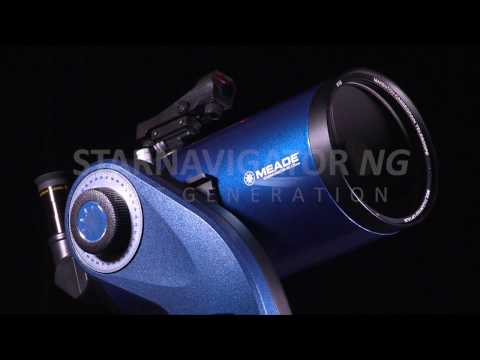 Zoom the picture
Product description
For the novice astronomer 
If you want to take your your photography hobby to the next level by taking pictures of the celestial bodies in the universe, this is a suitable telescope for you. The Meade StarNavigator Maksutov 90 millimetre catadioptric telescope is equipped with a built-in mirror that puts the image upright. The telescope comes with an aluminium tripod that is adjustable in height. This way, you can perform your observations both standing and sitting. The lens diameter is 90 millimetres and the focal length is 1250 millimetres. This gives you a maximum useful magnification of 180x. Two eyepieces measuring 9 and 26 millimetres are included. 
This telescope finds all the celestial bodies
As a beginner you may not know exactly where all the celestial bodies are and what is known about them. The GoTo-system will help you on your way. This system has 30,000 pre-programmed objects that it can search for one by one. Because the telescope is lightweight and easy to set up, you can use this Meade telescope on location. Because it is a catadiopritic telescope, it is more compact than a refractor telescope. This catadioptric telescope fits easily into your trunk, so you can take it anywhere.
Reviews about Meade StarNavigator Maksutov 90 mm telescope
At this moment there are no reviews for Meade StarNavigator Maksutov 90 mm telescope.
We would appreciate your review for Meade StarNavigator Maksutov 90 mm telescope.
Not only would you help others with your experiences, but you also have a chance to earn shopping credits from Frank .
Write a review and help others
I want this one
Meade StarNavigator Maksutov 90 mm telescope
419.00
419.00
Free
Product Name
(worth 0.00)
Similar products