Tello drone (powered by DJI)
153.50
Free
Product Name
(worth 0.00)
Tello drone (powered by DJI)
__doubleclick-and-scroll-to-zoom
__doubleclick-and-scroll-to-zoom
__doubleclick-and-scroll-to-zoom
__doubleclick-and-scroll-to-zoom
__doubleclick-and-scroll-to-zoom
__doubleclick-and-scroll-to-zoom
__doubleclick-and-scroll-to-zoom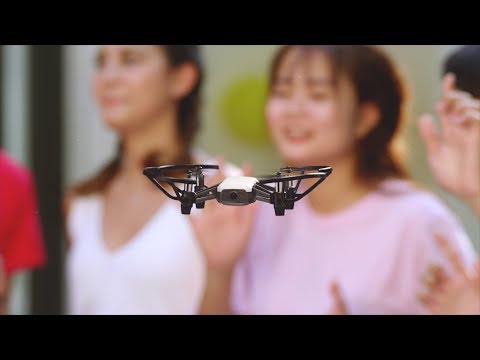 1/8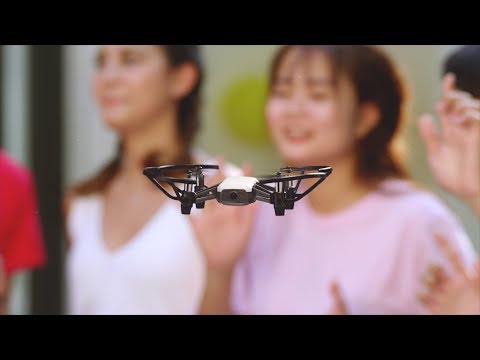 +3
Zoom the picture
Product description
Create beautiful images with this handy and light drone
The Tello drone is a very compact drone with DJI technology. The flight time is 13 minutes and it has 100 meters transmission distance. The drone makes videos in 720p and takes pictures with 5 megapixels. It is equipped with two antennas, making it easy to switch.
Easy operation
The Tello drone is easy to operate. You can control it with your smart device, so you don't need a separate remote control. You can even see what your drone sees: with VR glasses it looks like you're flying! You can easily let the Tello take off from your hand. But perhaps even more fun: it is equipped with Throw & Go technology, which allows you to throw the Tello in the air and fly it away at the same time.
Safe and for everyone
The propellers are protected with propeller protectors. When your battery is low, you get a signal. In the unlikely event that your battery runs out of power while flying, the Tello will land safely, even if the connection has already been lost. Children can also learn to fly easily with the Scratch program. In short: the Tello is a very safe and reliable drone with DJI technology.
Reviews about Tello drone (powered by DJI)
Write a review
Not only would you help others with your experiences, but you also have a chance to earn shopping credits from Frank .
I want this one
Tello drone (powered by DJI)
153.50
153.50
Free
Product Name
(worth 0.00)
Similar products